Welcome
to the Information Homepage of the
CellFone Nusantara
Telephone Infrastructure Development Project
A Nation Wide Economic Community Development Effort Through Affordable Communications
The Community Program for 140 million People

The nation wide economic and community development for 140 million people through the medium of affordable telephones that will provide the world's 4th. largest nation with 70 million telephone lines giving a national density of 27%(27 phones per 100 persons) in 20 years time.

Present national density is only 2.5%, or 5 million telephones for 215 million people. This is under the 7% "poverty level" as determined by the United Nations' International Telecommunications Union. The 27% density target in 20 years' time is far lower than today's neighbouring countries' national densities of 50-60% and above.

Telephone infrastructure construction and the ability to communicate for personal use, faster exchange of information, will enable faster inter-village and intercity trade. Gradual growth of inter-village and inter-city trade will enable international import-export trade which, in turn, will enhance economic growth and provide economic independence and contribute to this self-supported community development for approximately 140 million out of 215 million people in 70,000 villages. Communications acts as a catalyst for development -- any development.

This project provides support for electronic manufacturing in Indonesia—the world's 4th. largest nation after China, India and the U.S.A. spanning an area of 5,600 kilometers covering a distance between London to Tehran, 3 time zones, with vast natural resources and a 215 million-plus youthful potential market which the World Bank predicts could become the world's 5th. largest economy by 2010-15.

This project enables the world's telecommunications suppliers and operators to enter into telecommunications services in competition against the existing national telecommunications monopoly. It provides for the opportunity to operate this telecoms project without the the inefficiency that had plagued the national telecoms monopoly.
Privately-Initiated Project

This project was initiated 11 years ago in January 1988 and is owned by a private social welfare Foundation. It is an Indonesian privately initiated major telecommunications project. It is not a government-owned, it is not an aid project, nor does this project require government guarantees, or use government-owned funds, or funds contributed by the world's aid funding banks like the World Bank or the IMF.

Permits shall be issued by the Government of Indonesia. It is a project accepted by the Government because it frees Government from major multi-billion dollar funding as it is 100% self-financed by private domestic Indonesian and international interests.

This project competes against the present government owned P.T. Telkom Indonesia monopoly. It is a forerunner of an independent telecommunications service provider in line with present global trends for free competition against the government monopoly with its own tariff structure, its own services, and its own satellite telecommunications services.
It Supports Existing Businesses

This project does not intend to put an existing company out of business. It is a project which will give priority to existing companies in telecommunications support services. It is the policy of this project to cooperate with existing companies, rather than start a new company which will require a learning curve and an experience base which has to be accumulated. But the project will set up its own subsidiaries if existing companies do not provide competitive pricing, or the required world class services which this project aims for.

It is a project that was initiated in 1986, formally recognized by the Government in 1988, and will be in line with the dismantling of the Indonesian telecommunications monopoly that is scheduled to take place by 1999. The anti monopoly draft and the dismantling of the telecoms monopoly is presently being examined by Indonesia's Parliament.
Who Initiated the Program?

It is a program initiated by businessmen in early 1986 with a track record performance in nation wide communications development who worked with the Government, the Defense Department, the Army, its Military Police and the National Police force in 1979-1982, for the installation of nationwide radio communications systems in more than 1,700 locations throughout the country for the general elections, from the town of Sabang in the northernmost tip of Sumatra in the west past Malaysia, to Merauke, the eastern part of Irian Jaya above the western part of Australia, a distance of 5,600 kilometers (3,500 miles) equivalent to the geographical distance between England, France, Holland, Germany, Spain, Portugal, Italy, former Yugoslavia, Turkey and Iran.
A Past Contribution to the Nation

They also conceptualized the "revenue sharing" or P.B.H. principle in 1986 -- the principle of how the private sector can operate in an environment exclusively held by a government monopoly, a principle of private-and-government cooperation recognized by the World Bank.

Essentially the private sector builds the project, the government operates it because of the monopoly environment, and its revenues shared with the private sector -- thereafter known by various other names as K.S.O. and B.O.T. (respectively 'joint operations', and 'build, operate & transfer') which was formally adopted by the Government on August 31st., 1988 after the Company's formal presentation to the 5 Government Ministries of the concept.

The revenue sharing concept thereafter became the basis and birth of private operations of Indonesian service providers in mobile telephone systems, in satellite services, and in television, in toll road constructions, in electric power generation, in water supplies and other sectors of the business community where the Government held a monopoly. Governments from eastern Europe invited the Company to present this concept, the last one from Poland in 1989, as it was considered suitable for a monopoly environment applicable in socialist eastern Europe at that time.

The principle of private participation in a monopoly environment contributed and acted as a catalyst to the economic growth of the 200-million people plus Indonesian economy averaging 6% to 8.6% annually beginning in 1989, until at the beginning 1997 when the economic downturn was beginning. Prior to the economic 1998 downturn the World Bank in its press statement in June 1997 quoted by the Jakarta Post stated "...the development of telecommunications in Asia progressed rapidly because of the existence of revenue sharing..." acknowledging the contribution the concept of revenue sharing in Indonesia's economic growth up to 1997.
A Summary - For Information Purposes Only

Indonesia is the World's 4th. largest country after China, India & the U.S.A. in population terms - 215 million people according to the official 1996 census (but estimated to be 250-plus million not including those under 16 years without I.D. cards) with a Geographical Area to match.


A geographic area of 5,600 kilometers in width, 3 time zones, or a jet liner flight lasting 8 hours from east to west, an area straddling England, France, Holland, Germany, Spain, Portugal, Italy, Yugoslavia, Turkey to Tehran, Iran, the geographical distance which is Indonesia.


A strategically important country because 85% of the world's east-west commercial shipping and the world's navies pass through Indonesian waters (Bill Clinton, U.S. President, 1998).


The World's Largest 17,000-Island Tropical Paradise—with the world's longest 80,000 km coastline.


583 different ethnic languages and nearly as many different cultures unified by one language "Bahasa Indonesia" (spoken as the official national language by folks in Malaysia, Brunei Darussalam & Singapore).


One of the Founders of A.S.E.A.N. (Association of South-East Asian Nations).


BALI (the Island of the gods) • KALIMANTAN • SULAWESI • IRIAN JAYA • SUMATRA • JAVA (the coffee-growing area where the Java Computer language got its name) well known areas which make up Indonesia.


25 Years Sustained Economic Growth, and an average 6 to 8.2% growth annually between 1990-97, which provides for confidence to achieve the same performance in the near future, although Indonesia is right now in 1997-99 facing an economic crisis.


The "Big 5"—China, India, Indonesia, Brazil & Russia—represent more than 50% of the world population and will represent the "world's largest producers", and key players in the World Economy, according to a leading global infrastructure international publication.


75% Youthful Population—150 MILLION PEOPLE—under the age of 30, according to the Statistics Bureau, people at its most productive years open to the good things in life, new products, new tastes and a new life style.


A Huge official Market of 215-MILLION plus people, equaling the combined markets of England, France & Germany.


Ready To take-Off and move as soon as the different infrastructures -- power, roads & telecommunications -- are in place, and as soon as it recovers from economic & political problems suffered throughout Asia, Eastern Europe and expected global recession in 1999.


Indonesia's Rupiah currency suffered a meltdown -- from Rp 2,100 to the U.S. dollar in October 1997, down to Rp 17,000 to the U.S. dollar August 1998, and is now hovering at the Rp 7,500 figure November 1998 ... one of the fastest recovery of a meltdown.


As Modern As Any of the World's Metropolitans and as large -- reputedly one of the world's 5 largest cities. Jakarta's population is 17 Million during the day -- the size of many small countries -- and 10 million at night according to published reports by city officials, and as Traditional & Cultured As You'd Want It To Be going back more than a thousand years like the Borobudur Temple


A Historical First & Only Recipient of a 1996 United Nations Award for the Eradication of Poverty to a Government
Our Mission

The development of local telecommunications & electronic manufacturing industries

using the world's latest wireless digital technology sourced from the U.S., Europe, and Asia to support the infra-structure construction of 70 million telephone lines to the 5,600 "kelurahan" village administrations supervising ±70,000 villages throughout Indonesia to achieve a27% national telephone density (from today's 2.5% density or 2 phones for each 100 people) for the direct benefit of 140 million people.
To Enhance National Intra-Economic Activities
Basic communications infrastructure is needed to enhance private and Government economic development programs by facilitating communications, and therefore trade, between sources in the countryside and its markets in the cities. Thereafter trade in the international marketplace by accelerating economic self reliance and national economic growth for 215 million-plus people, through the development of up to 70,000 economic potential village & town growth areas by providing affordable and available communications services.

Communications services is not merely holding a telephone receiver and talking into it because most of the common people that it is targeted to do not need to chat with his neighbours across the hill or across the mountain -- and will probably feel uncomfortable talking through a machine because most of Indonesia's 583 local cultures is face-to-face communications. But because communications will provide a means of conveying what he has to sell, trade, and in return provides what he needs, be it advice, a bottle of cough medicine, or who to sell his 100 kilos of cashew nuts or 1,000 kilos his newly hulled rice to.

Multiply this by 140 million people, and in a few short years -- 5 to 10 years -- one will have a growing and inherently strong local economies in the targeted areas of 70,000 village spread throughout Indonesia's vast 5,600 kilometers width. It is a nation-wide "grass-roots" common people's project.

Connection fees are planned to be in the region of Rp 30,000 Rp 50,000 (±US$ 5) per line, and a tarif of Rp 40 per 3 minutes (much lower than the present tarif of Rp 145 per 3 minutes) affordable and reflecting Indonesia's US$ 1,100 per-capita income level recently reduced by the 1998 Asian economic crisis to less than $250.

The Company conceptualized the concept of private participation within a Government monopoly, in effect supporting a government monopoly, but early 1994 lobbied — and received a response — for the complete elimination of the existing P.T. Telecom (Public) Indonesia Corp. monopoly by providing a second national telephone service provider.
Why Carry out This Mission?

Indonesia's 215 million-plus people are blessed with vast natural resources, and with the exception of disturbances like El Nigno and the 1998 Asian economic crisis, its people had a 25-year past performance record of economic growth, the last 10 years averaging 6% to 8% annually. Before the 1998 Indonesian - Asian economic crises, Indonesia was one of world's fastest growing areas. To run and then transform it into one of Asia's economic tigers is akin to a miracle because of the Indonesia's 583 different languages and nearly as many cultures reflected in its national emblem "Unity In Diversity" (similar in meaning to the U.S.' national motto "E Pluribus Umum").

While now the country is facing an economic meltdown and its currency was worth only 20% of its previous value towards the U.S. dollar (specifically during January through October 1998) which in turn also affected locally-produced products -- a product that used to cost 1 now would cost 5 while the salary levels remained at 100 -- and made worse by the increasing number of unemployed of up to 20 million people (from a total of about 90 million) because businesses were also affected, the resiliency, the inherent wealth of the nation, the large market potential of 215 million people making it the 4th. largest population nation in the world -- and its past decades long growth performance -- cannot be discounted.

A positive past performance -- particularly involving decades -- provides for confidence to be able to repeat a similar performance, in spite of ongoing 1998 difficulties.

Indonesians still have the potential of making their country one of the major economic powers of the world--in spite of the Asian economic and financial crisis of 1998 and the expected global recession of 1999.

Indonesians Should be Better Prepared for Future Economic Upheavals

To reach this goal, Indonesia must be better prepared for the future and have the necessary infrastructures like roads, power and communications, the absence of corruption and monopolies -- government or otherwise, transparency in the awards of licenses and government contracts, and upholding the rule of law -- not as past practices the benefits of the law work only for those who have the funds to buy their way, irrespective of whether one is right, or wrong. Indonesians of all walks of life hope the present Habibie and future government administration will make these their major efforts and goals.

Telecommunications Is a Catalyst & a Medium For Economic Development & Growth

We are in the telecommunications sector, a sector vital to convey messages to-and-fro, be it personal, official government, inter-village, intercity and international communications which will accelerate overall economic development. Telecommunications is a catalyst. With it, whatever endeavor we are in, our efforts will be easier and faster. Without it, it will be slower, and more expensive for the same amount of work done.

To visualize the importance of communications, imagine if all communications services stopped working: no banking or credit transactions and therefore no funds; no newspapers, no TVs, no medical services to convey much needed medicines, etc. all of which are part of all our day-to-day lives.
Our Aim: To Develop A Middle Class Society

Any business would like stability, a strong customer base and, ideally, a guaranteed future. We are a business entity. We are, however, conscious that a healthy business will only thrive in a healthy community free from strive, free from dissatisfaction and political upheavals. Dissatisfaction and upheavals are caused by the common people who are unhappy with their personal situation.

We also realize the common people are concerned only with feeding their family, to have a good job, and do not really care who is the president or leader of their nation. This has been expressed in the U.S.A. towards U.S. President Bill Clinton, and to leaders in Japan, in Korea, in Thailand, and in Indonesia. All are only concerned on how well their leaders do their job of keeping the ordinary people's lives stable, and predictable.

It is our intent, therefore, to be able to contribute to this healthy community, through a business medium which is willing to forego the normal 5-7 year return on investment and extend it to 8-15 years so that it reaches the common "grass roots" people. A larger, and therefore more stable customer base is our main goal. A larger customer base involving the common ordinary folks will enable this business effort to operate in an healthier environment and therefore, a more stable and confident future. A stable business and a stable income is the aim of any business, and it is this we are aiming for.

A developed economy has a large middle-class community, not available in a developing country. A developing economy has a high-earning community dominated by those in power, a very small middle class, and a large and major "grass roots" community.

To develop a stable business environment, a developing economy should strive to enhance the capabilities of its nation wide grass roots community. This was our goal as early as 1986.

A stable and a prosperous grass roots community provides for a nationwide political and economic stability, and national leaders who provide these benefits will be given the opportunity to rule his nation peacefully.
The 140- Million Grass Roots Community

CellFone Nusantara aims for this grass roots community -- the 140-million plus farmers and peasants in the countryside, and small family-owned shopkeepers because of its large numbers. CellFone Nusantara believes that it is safer to do business with the majority of the nation, rather than the select few. It provides for a more stable business environment, and CellFone Nusantara like any other business entity, prefers a stable business environment. Further, it cannot expect other entities to achieve this goal; hence, it intends to contribute to this environment by presenting this program and hope that other business local entities will follow these footsteps.

The nation owns vast riches of all types of natural resources, from aluminum to zinc, and in vast quantities, because of the huge geographical area. Its 215 million grass roots folks are blessed with a tropical climate, fertile vegetation and if not for weather disturbances, should not have problems developing their agricultural capabilities and feeding themselves.

This grass roots community should be given the opportunity to better themselves through trade of their home grown commodities and to market their own agriculture produce and their home industries among themselves, with the other towns and cities throughout Indonesia, and thereafter to the international communities. This then provides for a strengthening of their local economies, in turn provide for better living conditions, and improved conditions provide for more types of businesses to grow and thrive. Because of the availability of this basic telephone communications service, the country will enhance its own communities by self-effort and self-determination. We are aiming for 70,000 small, economic profit centers spread out throughout the country which will be the basis for nationwide economic strength.

This self-capability will provide for resilience against an economic downturn because the majority of the population can always fall back on its own farmland and its own self-sufficient agriculture production should financial crises hit the country now or in the future.

This has been our premise and our belief, and the acknowledgment of the Government to formally explain our growth program over 10 years ago on August 26, 1988. And this has been the reason for the development of this telecommunications infrastructure project, and how it should be developed under a telecommunications monopoly environment which was applicable up and until 1998.

Had the government implemented this "national grass roots" growth program in 1988, the economic upheavals experienced by Indonesia ten years later in 1998 would not be as damaging to the common people as it is now.

Had the common people be given the opportunity for self-growth through the availability of affordable and available communications services which act as a catalyst to all types of economic and administrative activities, the negative impact of the Asian crises and expected global recession in 1999 would lessen the sufferings of the common people, and therefore lessen the political upheavals which Indonesia was recently and now being subjected to would not negatively affect all businesses.
To Ensure The Success of This Effort

To ensure affordability to the common folks and service the remaining 97% of the 215 million community, CellFone Nusantara has to lower its telephone connection costs to approximately US$ 5 (Rp 50.000) per line, and lower tariffs in line with the buying power of the general population. Otherwise, the communications service becomes unaffordable. This in turn will affect our return on investment from 5-7 years to 8-15 years, an effort we are prepared to undertake.

It is our business premise that if some service providers around the world can provide free local calls, and virtually close-to-free connection fees, there is no reason why the Indonesian monopoly telecommunications service provider P.T. Telkom Indonesia cannot provide the same service when the equipment all come from the same worldwide sources, and when the take home pay of the local P.T. Telkom employees are much lower, one-fifth to one-tenth of their counterparts elsewhere.

A high-priced and predatory service provider will face problems of high incidences of defaulting bill payments, fraudulent mobile GSM SIM cards where unlimited calls without payment can be made (because of an inside job), and fraudulent applications where people who have never applied for a telephone service receive high monthly bills, problems faced by the P.T. Telkom monopoly and the present 7 nationwide portable telephone service providers.
Is The Telecoms Monopoly Predatory?

To determine whether a monopoly considers its citizens' welfare, or is predatory in nature, this formula is used:

The $1,000/per capita income in Indonesia (drastically reduced to US$ 250 because of the 80% devaluation of the Indonesian Rupiah in 1998) over $25,000/U.S. per capita of of neighboring Singapore and Hong Kong times (X) the cost of service, or tariff, or US$1000/25,000 x tariff.

The tariff used by the government monoply calculates local Jakarta tariffs at Rp 145 per 180 seconds (3 minutes). While consumers in Singapore and Hong Kong pay the equivalent tariff of Rp 145 per 3 minutes (according to Telkom officials), yet their per capita income is between 15 to 25 times higher.

Assuming an equitable and proportional tariff for Indonesian nationals, an Indonesian consumer would pay Rp 6 per 3 minutes (derived from 1,000/25,000 X Rp 145 = Rp 6), while his counterpart in Singapore or Hong Kong would pay Rp 145 per 3 minutes(25/25 x Rp 145/3 minutes = Rp 145).

To provide some semblance of fairness and dispel a predatory attitude by Indonesia's telecoms monopoly, the Government should provide a more equitable tariff structure; for example: 1/25 x Rp.145 per 3 minutes = Rp 6 per 3 minutes; not Rp 145 per 3 minutes.

Hong Kong's 7 million community in the meanwhile charges no tariffs for local calls where its citizens' per capita income is 25 times higher than that of Indonesia's 215 million community.

It is our premise, therefore, that if Hong Kong telecoms can provide free local calls, there is no reason why another service provider cannot provide the same services because all service providers use the same type of equipment, made in the same areas of the world by the same manufacturers -- assuming there is no collusion or corruptive practices which the Indonesian former administration is accused of. This is the main reason why the telecoms monopoly must be dismantled so that it will benefit a more equitable distribution for 215 million people, not benefit just 40,000 people who make up the telecommunications community in Indonesia.

PT Telkom boasts a net income of Rp 1.47 trillion through September 1999. When the majority of its customers have such a low per capita income, it is shameful PT Telkom admits to what is basically a predatory attitude, collecting huge amounts from what is basically a poor nation trying to recover from its economic woes. A government monopoly, as the 1945 Constitution stated, is for the benefit of the people. Where is this benefit? When each year or so, the tariffs go upwards all the time?

While it is understandable a business cannot run using such a low tariff structure, the Government's P.T. Telkom Indonesia should nevertheless provide for a more balanced tariff structure reflecting the low per capita income of its customer base, for example, Rp 30 per 3 minutes (instead of Rp 6 per 3 minutes) which will be more in line with the buying power of the general community, and at the same time provide for less fraudulent practices on the part of the consumers.

P.T. Telkom boasts it made profits of over Rp 1 trillion (US$ 2.2 billion in 1996-97 dollar terms) during their 1996-1997 fiscal year prior to the economic and political crisis. Yet, its telecoms/tourism minister (Joop Ave at that time) increased its tariffs by 16% from Rp 125/3 minutes to Rp 145/3 minutes.

Other national telecom monopolies like Singapore Telecoms -- which is a monopoly but with a progressive attitude -- passed on these profits to its customers, and in fact decreased tariffs, not increase them.

Indonesia also has one of the highest connection fees, the equivalent of US$ 300 in 1996-1997 dollar terms prior to the economic crises. To bring home the point of these high predatory connection fees to those in a high per capita community:

If a telephone connection costs $300 in a community whose per capita is $1,000, this would mean a phone connection equivalent to 30% of his total annual income.

If an American consumer, for example, had to pay 30% of his annual income for his telephone service as in the Indonesian environment, this American would pay $9,000 per phone (assuming a U.S. per capita of $30,000), an outrageous figure from whichever point of view. This is what the typical Indonesian consumer has to put up with. And because it is a monopoly, the consumer has no other choice. The monopoly has to go.

Former officials will always find a justification, and forward all kinds of arguments for these increases, sometimes with an attitude as shown on television that the general public receiving their explanations lack the intelligence or the capacity to think.

As there are no formal bodies, like a strong-willed Parliament, which had the will or backbone to contest these past decisions, a unilateral decision by the relevant authorities and executive branch of government was always implemented and always resulted in the disadvantage to the common people and its consumers, but advantageous to the executors of the business entity. As this was a monopoly, the attitude was "take it, or leave it."

It is for these reasons -- the many predatory regulations that permeated the former administration in all business and government administrative sectors -- that the present Indonesian government is facing demonstrations by its angry citizens who had enough of K.K.N. (collusion, corruption and nepotism) which manifested itself on high tariffs, hidden monopolies and cartels for the benefit of a very few. Telecommunications was not immune from this K.K.N.
It Is Safer To Do Business With The Majority

It was also for these reasons we adopt the business philosophy that it is safer as a business to cater to the majority, rather than a minority, that CellFone Nusantara lobbied for the implementation of this project for the past 11 years. We hope, however, that with the new Reformasi demanded by the common people in 1998, entities like ourselves will have the opportunity to implement such programs that will benefit the customer base, the business environment and at the same time provide the reasons for running a stable business entity in the long term.
Investment Plans

Total investments vary from a minimum $150 billion United States dollars for telecommunications and US$150 billion for "Value-Added" support industries totaling US$ 300 billion (three hundred billion) over 20 years to be initially spread out and utilized in various, and separated "support" industries. The sums may seem large to some, but a large country will need a larger infrastructure than most, and Indonesia's infrastructure requirements are no exception. These sums are derived from major investors, Indonesian domestic and foreign, who have expressed interest on this project. (See also the I.M.F. managing director's comments on Indonesia's ownership of"... substantial external assets ..." which is used to support Indonesia's 1997-98 US$ 41 billion loan).
The sums are to be used in the following:

(1) for the construction of the telecommunications support industries (cables, automatic switching, components, equipment and other state-of-the-art telecommunication systems),
(2) manpower training for 400,000 permanent employees and its social support for 2.5 million family members,
(3) operational and management contracts with established international telecommunication operators,
(4) capital and management support for local companies which will become sub-contractors, and
(5) to support the construction of "Value-Added Projects", projects that enhance the use of telecommunications which include real-estates, industrial estates, and other projects that enhance the quality of the lives of the 215-million-plus nation.
Where Will the Funding Come From?

From Indonesian-owned assets in Indonesia and abroad (not related to any Soeharto assets, or assets related to the former Soeharto government),
From Indonesian-owned assets owned prior to World War II, belonging to several of Indonesia's old royal kingdoms going back to as early as the 11th. century,
From foreign sourced investment and participants backed up by Indonesian-owned assets,
From foreign investments unrelated to Indonesian-owned assets,
From foreign-based technology companies investing and producing local equipment with their technologies.
Value-Added Projects & The Environment

What is a Value-Added Project?

Projects that will utilize and enhance the use of telecommunications, and hence improve the quality of the lives of the 215-million-plus nation, are defined as Value-Added Projects.

This would involve low-cost housing, tourism projects, airport construction, toll roads, refineries, housing & industrial estates and cement factories (cement is a basic building material for many industries) enviromental-impact consultancy & engineering.

All Value-Added Projects, including refineries and coal mining, are subject to environmental-impact studies made by our national-international joint-ventures in environment. We believe in protecting our tropical paradise. We believe in protecting the Environment Globally.
Financing & Profit-Sharing Methods

Investments are self-financed in cooperation with joint-venture partners, and the projects are co-managed with joint venture partners and professional managers.


There is no government financing or government guarantees because this is a non-government private effort.


The funder has a majority profits, while the project owner has a minority profit share. The majority of profits for the fund's owner is executed through a management fee mechanism by the project owner and the share is mutually determined because the funder sits on the board of directors and is part of the effort.


The project owner (CellFone Nusantara) holds a majority ownership share. A majority share ownership means the project owner determines, for example, the direction of the project, and determines connection fees and the tariffs. Prior to joining, the funding partner should agree on the CellFone Program. Once agreed there would be no disputes on the policies of the CellFone Program as the program has been agreed upon.
Potential investors/funders and management partners who expressed their written interest to participate are multi-nationals in the telecommunications, non-telecoms and financial fields, from the United States, England, France, Germany, Hungary, The Netherlands, Sweden, Denmark, Japan, Taiwan, Australia, New Zealand and South Korea. Written agreements were formulated to this effect as stated above, that is, with majority project ownership for the project owner, and majority profits for the funder, with well known U.S., Japanese and European companies.

The program faced difficulties in its 10 year implementation because none of the above worldwide recognized telecom partners agreed to collusion and corruption as defined by their respective governments. CellFone on the other hand did not agree to nepotism, defined herein as a demand for majority share ownership in the CellFone Project by parties simply because of their "connections" to those providing for the necessary licenses.
Telecommunications Technology: State-of-the-art digital wireless communications

The "CellFone" nomenclature was derived 11 years ago in 1987 from expected developments of future communications which would be based on wireless digital technology and re-use of frequencies, and that wired phone lines would be phased out in the coming decades. The upcoming technology although not generally available at that time in 1986-87 was cellular. The "cellfone" nomenclature like "cellular telephone" and "spread spectrum" technologies were influenced by military technologies marketed extensively by CellFone founders under another corporation, P.T. Marina Jaya founded in 1972, in Indonesia between 1978-86, and cellular has now in 1998 become a part of the commercial world and increasingly becoming a part of a household requirement.

Technology expertise and other information that make up the CellFone Nusantara project were provided by many reputable multi-national companies, government agencies and the Department of Tourism, Post & Telecommunications (now defunct) and Perumtel (now P.T. Telkom Indonesia) themselves, and in December-January 1997 by the largest technology and research company of the U.S.

The Parpostel Department no longer exist in the Habibie administration, and the telecommunications sector has been taken over by the Department of Communications, responsible for land, air and sea transportation.

A 180-page global Feasibility Study is available to companies, individuals or funding-participation principals upon the signatory of a Memorandum of Understanding with P.T. CellFone Nusantara. Interested parties may participate after studying the relevant documents.
For Information Purposes Only

This homepage is to inform the availability of major privately-sponsored and privately-owned projects, and the potentials available in the World's 4th. Largest Country which is fortunate to be blessed with vast natural resources, a vast market of over 215 million-plus people and a young growing population.

Parties who require further information should fax their interests, their qualifications and their relevant preliminary information. Materials, studies made by national and international parties in their respective fields, Government Licenses and "Government Preliminary Licenses" (Government Approval in Principle) of our other "Value-Added Projects" in the non-telecoms sectors mentioned above are available to qualified principals.

Qualified principals are welcome to express their interests as a turnkey contractor, joint-venture investment partner, technical co-managersin cooperation with funder-appointed managers, or a service or product supplier selling their products and services subject to a M.O.U. which details the complete background of the Indonesian principals and the qualifications of the foreign participants.
2.02 Million Mobile Phones As of September 1999

Data provided by the State Telecommunications monopoly, P.T. Telkom, on mobile phone users out of an estimated population of about 211 million people in September 1999 indicate a small percentage of users of less than 1%. It is expected to rise to over 3 million subscribers in 2000. September 1999 statistics totalling are:

Telkomsel - 799,818 subscribers (GSM)
Satelindo - 606,619 (GSM)
Excelcomindo - 321,000 (GSM)
Telesera - 6,191 (AMPS)
Metrosel - 35,449 (AMPS)
Komselindo - 40,196 (AMPS)
Mobisel 12,085 (NMT)

Data for the newly installed CDMA mobile phone network installed in 1999 were not available.
(Press Agencies)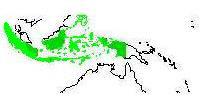 Indonesia, like any huge country, is not perfect—it's more difficult to govern than most because of its vast geographical area separated by oceans and the diversity of its cultures, religions, languages and ways of doing things—and is recovering from S.E. Asian monetary woes.

As a demonstration of support for its economic future, its 215 million-plus market potential, and what it can give in return to the global economy,IMF Managing Director Michel Camdessus in a press briefing in Washington, D.C. said on October 31st., stated bilateral donors—Australia, China, Hong Kong, Japan, Malaysia, Singapore and the U.S.A. in addition to the IMF, the World Bank, the Asian Development Bank, intend to correct "the excessive depreciation of the Rupiah, and they would act again if needed".

In addition, he stated, Indonesia is "to use its own substantial external assets"* (The "substantial external assets" (under article no. 14 "Major Nations Will Not Military Attack Indonesia To Preserve Financial Self-Interests") referred to are multi-billion gold bullion assets kept in major foreign banks and foreign central banks owned by Indonesia. Please view the link in quotes written by Lena Soares, a former journalist with the top two international news agencies in the mid 1960s, writing about East Timor. Her articles illuminate the reasons behind certain financial events in Indonesia from the mid-'60s to 1998).
*Quoted from the IMF managing director in press briefings and other agency reports dated 31st. October, 1st. November, and 10th. November, 1997.


Visit Indonesia
The World's Largest Tropical Paradise.
The World's Future Place for Business.
Please direct your inquiries to
Mr. Said Albar
Executive Vice-President
Fax: (62) 217-883-1310



cellfone@email.com

WEB SITE PROMOTIONAL AFFILIATES
PAY DIRECT
Free Useful Software
and sites
| | | |
| --- | --- | --- |
| | This is software space | This is software space |


FREE E-MAILER MAIL — CHOOSE YOUR LANGUAGE
yourname@e-mailer.zzn.com
| | |
| --- | --- |
| | Since November 1st. 1997 |

Contents 26 August 1989 • web page Uploaded 1 November, 1997 • Updated 27 December, 1999